Doubting yourself will only torture you mentally and emotionally, and will start to appear in your physical appearance when it's enough. Everyone has a limit that should never be crossed because it will only make it worse and might end up at a certain point in life where you do not yourselves anymore or anyone else. Your soul will feel like it's floating outside of your body. You are there but not really. Uncertainty is the poison that will destroy your future and present decisions. Rifts and misunderstanding in relationships. Always keep a smile but also take a check out meaning let yourselves heal rather than letting it consume you and your entire existence.
Show some love to yourself and others. Your smile and little things that you say might help make a huge difference in someone's life. It does not cost any money, just some effort, little caring, the most important one being a human being.
Important to embrace the present and not to overthink about future. Do not doubts get between you and someone you care about. Your questions will be answered, enjoy the mysterious journey and let yourself relax and breath.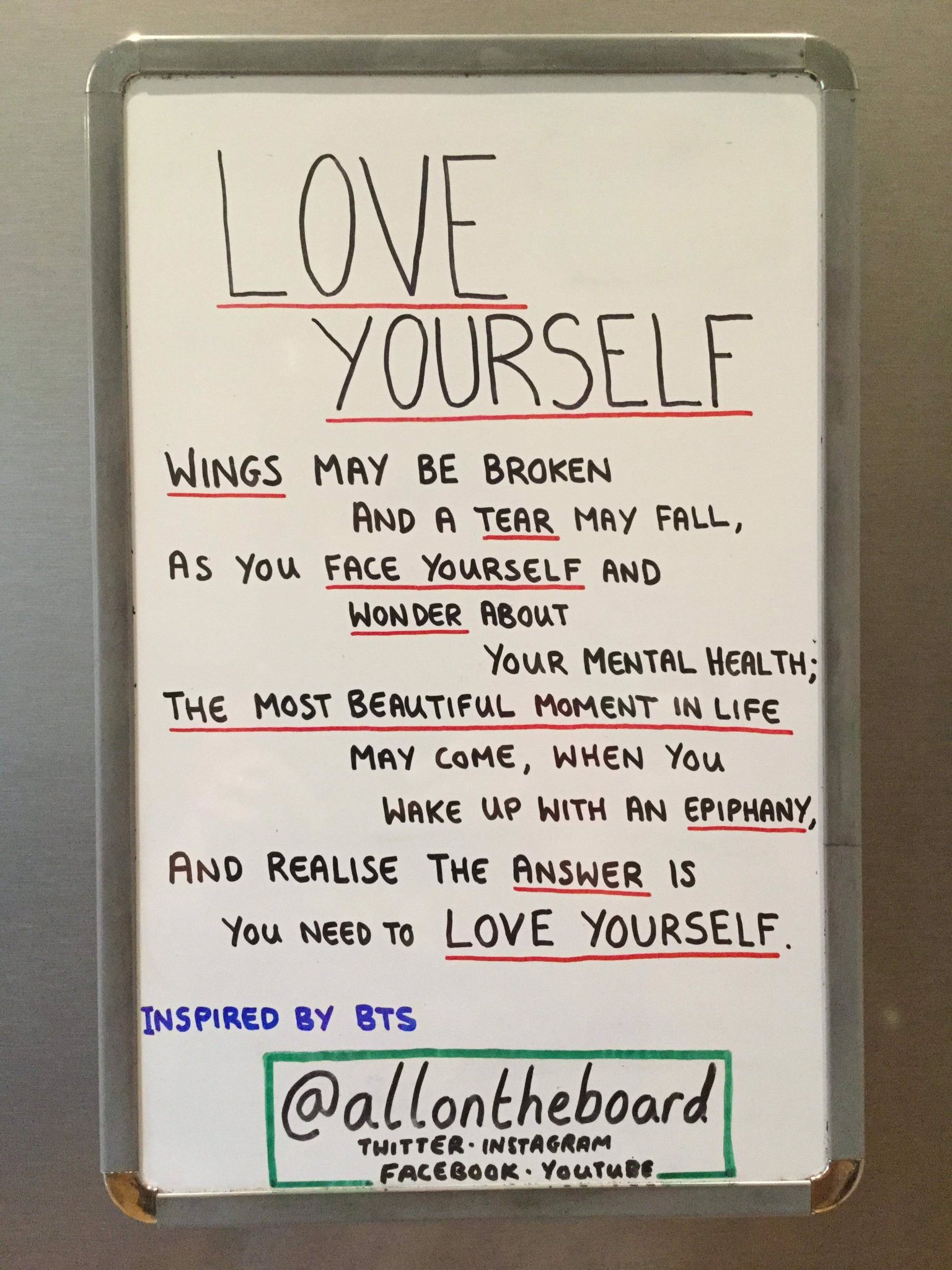 To let yourself breath, first learn to love yourself. You can not make your whole existence be about someone else until you have created your own. Do not mix it or else it will only destroy you. You are your own person. You have your own life and it does not belong to anyone but only to you. Heal your emotions and forgive. However, do not forget it takes time so do not put pressure on yourselves, if it's taking forever to let go of the past, forgiving others, and healing yourselves. Start from loving yourselves by giving praises to yourself when you accomplished something or a treat for achieving that you have been trying for so long. It all takes time and there is nothing wrong with that. 🙃